Corporate Hedging Program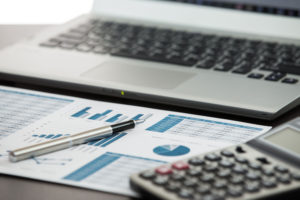 Tactical Wealth Corporate Hedging Program provides a focus on the risk management advisory needs of our clients.
Tactical Wealth Corporate Hedging Program focuses on flexibility, soundness of knowledge and a prudent strategy-defining style as primary features to deliver customer satisfaction.
• Executive Compensation
• Private Placement Stock Options
• Restricted Stock Grants
• Commodity Consumption
• Manufacturing Processes
• Currency Risk
• 401Ks
• Real Estate
• Currency Risk from Purchase & Sale Transactions
The complexity of today's financial markets and the fast moving environment they accommodate requires a more careful monitoring of certain price trends in your portfolio. Individuals, corporations, and financial institutions of various kinds and orientations can encounter significant detours from their initially established profitability targets because of the adverse effects of interest rate, exchange rates and commodity price trends. As with everything else in life, advance planning is always better than acting precipitously when it is too late. Our Liquidity Solutions concentrate on meeting myriad risk management advisory needs of a multitude of clients. The services offered are of different degrees of complexity, depending on (1) the degree and extent of the client's exposure and (2) the sophistication of the client's existing risk management program. The solutions proposed can vary from simple risk assessments to determinations, implementations and continuous follow-ups of complex hedging strategies. Through a thorough evaluation of our client's current investment strategy and structure we can create personalized solutions.
• Identification and Quatification of Relevent Risks
• Sound Analytical Model Used for the Determination of Certain Market Risks
• Access to an Advanced Knowledge of Derivatives Products
• Determination and Implementation of Sophisticated Hedging Strategies
• Potential Mitigation of Significant Risks that May Cap your Firm's Profitability at Levels
that Might Threaten its Financial Solidity.
Our risk management solutions can be straight advisory services or they may include different steps at the strategy implementation level. The market analysis and the strategy recommendation activities are conducted in-house. The strategy implementation, however, will take place through well-capitalized and strongly regulated third party financial institutions.
For more information please contact us directly.
LET'S GET STARTED
We're here to help answer your questions.
Wealth management matters can be complicated, our experts are on hand to help inform you of every aspect regarding your topic.
We take great pride in using our expertise for you and look forward to hearing from you.