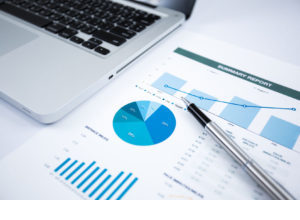 The advantages to a tactical,
macro-view, discretionary trading approach.
Tactical Wealth Advisors is a macro-view, discretionary trading firm. We are not systematic trend followers and we are not trend traders. We believe a focused, disciplined, and experienced discretionary trader gives investors the best opportunity to create and sustain wealth. Discretionary traders are able to quantify risk real time, react real time to major world policy changes and events, and use reason to determine if an adjustment is warranted. Our discretionary traders attempt to react to changing markets rather than predict them. Real people. Real decisions. Real risk management.
The discretionary trader's edge.
Different variables and factors take turns dominating markets.  What is most important one day may not be important at all a week later. Discretionary traders have an edge in terms of anticipation, reaction, and have more flexibility in sizing trades. 
A short-term, tactical investment strategy based on precision and the ability to react swiftly.
We believe that synthetically entering the markets using futures and options on futures creates opportunities for exceptional returns while attempting to quantify absolute risk for investors. Experienced, disciplined, discretionary risk managers attempt to navigate through markets under any circumstances; adjusting for news, liquidity, size, and momentum. Tactical Wealth Advisors trades on the U.S. stock markets, focusing on our ability to capitalize on the mis-pricing in trading instruments.
With over 15 years of trading experience, TWA devised a trading system that is both powerful and disciplined. Our strategy is to enter into market positions specified by a quantified amount of risk, and use contracts of various strikes and expiration dates to deliver exceptional returns to our clients. Our positions are dependent on multi-directional market movement, and can be adjusted to minimize exposure or enhance returns. Tactical Wealth Advisors is proud of our outstanding track record of adding value to our client's portfolio through knowledge, discipline, and patience.
RIAs | LET'S WORK TOGETHER
We work directly with RIAs and Financial Planners to offer expanded Fixed Income Solutions to their clients through our Tactical Wealth Fixed Income Fund