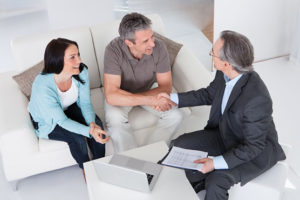 Tactical's planning programs help:
Save enough for a comfortable retirement by attempting to identify the steps needed to maximize your investment returns as well as the steps needed to help; minimize your risk, analyze your assets and sources of retirement income, reviewing estimated shortfalls, and identifying the best ways to save for retirement given your financial situation and risk tolerance.
Pay for your child's college education by attempting to accurately estimate the amount of money you'll need, analyzing your assets, reviewing estimated shortfalls and considering general alternatives and strategies to help address these potential shortfalls, and developing an optimal savings plan given your financial situation and risk tolerance.
Leave a legacy for your heirs by attempting to maximize the value of your estate by saving tax dollars, professional fees, and court costs. As well as minimizing the costs of probate, creditors, lawyers, and estate taxes, which can negatively impact the value of your estate. We also help you stay in control of your affairs by providing a road map for passing your estate on to your heirs.
Please note that our financial planning and tax services are an independent service that Tactical Wealth Advisors offers and does not fall under the jurisdiction of our CTA and CPO.
LET'S GET STARTED
We're here to help answer your questions.
Wealth management matters can be complicated, our experts are on hand to help inform you of every aspect regarding your topic.
We take great pride in using our expertise for you and look forward to hearing from you.